START study reports 18 months early: impact will change guidelines globally
28 May 2015. Related: Activism, Research studies.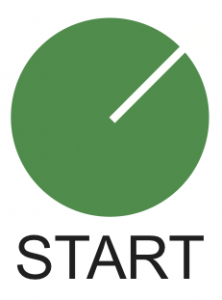 This blog is mainly a link page to three recent articles about the START study.
A technical report in HIV Treatment Bulletin mainly for health professionals.
https://i-base.info/htb/28261
A non-technical report to explain the implications of the results for HIV positive people.
https://i-base.info/breaking-news-what-do-the-start-results-mean-for-hiv-positive-people
A non-technical Q&A resource to explain the results in more detail, again for HIV positive people.
https://i-base.info/i-base-qa-on-the-start-study-results
Over the last five years I have written many times about the importance of the START study being run by the INSIGHT research network. These results – coming at least 18 months earlier than expected – will change treatment guidelines globally.
As a community activist I have been involved with this study since the preliminary planning stages. Since the study opened in 2009, I have been on both the international Community Advisory Board (CAB) and the Scientific Steering Committee for this network.
There are several aspects of this work.
To connect researchers with the people who participate in these studies.
To help HIV positive people understand the way that research is run.
To raise the profile of the research – including reporting ongoing results and updates – both for HIV positive people and for health workers. This usually involves using different approaches for each group.
As a non-academic, non-scientific lay person, I find it very empowering to understand in detail how research is run. I also recommend and encourage other activists to build closer links with research groups.
It is important that HIV positive people are included in all aspects of our care, and this is one of them.