Charlotte Walker
Charlie worked as an advocate at i-Base from February 2010 to July 2011.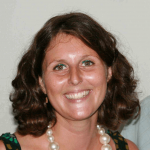 After spending fours years in Sierra Leone managing a large HIV programme Charlie worked as an i-Base Treatment Development Worker. Together with Winnie Sseruma, Charlie answered the phoneline and questions to the Q&A service.
Whilst in Sierra Leone, amongst other things, Charlie was responsible for working with the positive community to establish the National Network of HIV Positives in Sierra Leone (NETHIPS). She then went on to build their capacity as an organisation. This enabled them to advocate for improved resources for positive people and a reduction in discrimination. When she left Sierra Leone, Charlie was given an award for 'Selfless and Dedicated Service towards Upholding the Ideals of PLHIVs in Sierra Leone' presented by the First Lady.
Charlie speaks fluent Krio and welcomes any excuse to practise. She urges every positive Sierra Leonean in the UK to call the Phoneline for a chat!
Last updated: 26 June 2011.